The Four Agreements "Reminder Bangle Set" Brass
$49.00
The Four Agreements "Reminder Bangle Set" Brass
Ask us a question
Each bangle in this set of two bracelets features two of The Four Agreements (sold as a set, featuring all of The Four Agreements)
Be impeccable with your word.
Don't take anything personally.
Don't make assumptions.
Always do your best.
Wear this bracelet daily to help you deepen your practice of the wisdom of Don Miguel Ruiz to enhace the peace and joy in your daily life.
This bracelet set is available in large (6.4 cm inside diameter) and small (6.0 cm inside diameter) sizes. Special sizes available upon request. Check our sizing chart image if you are unsure which will fit or email us at info@houseofalaia.com.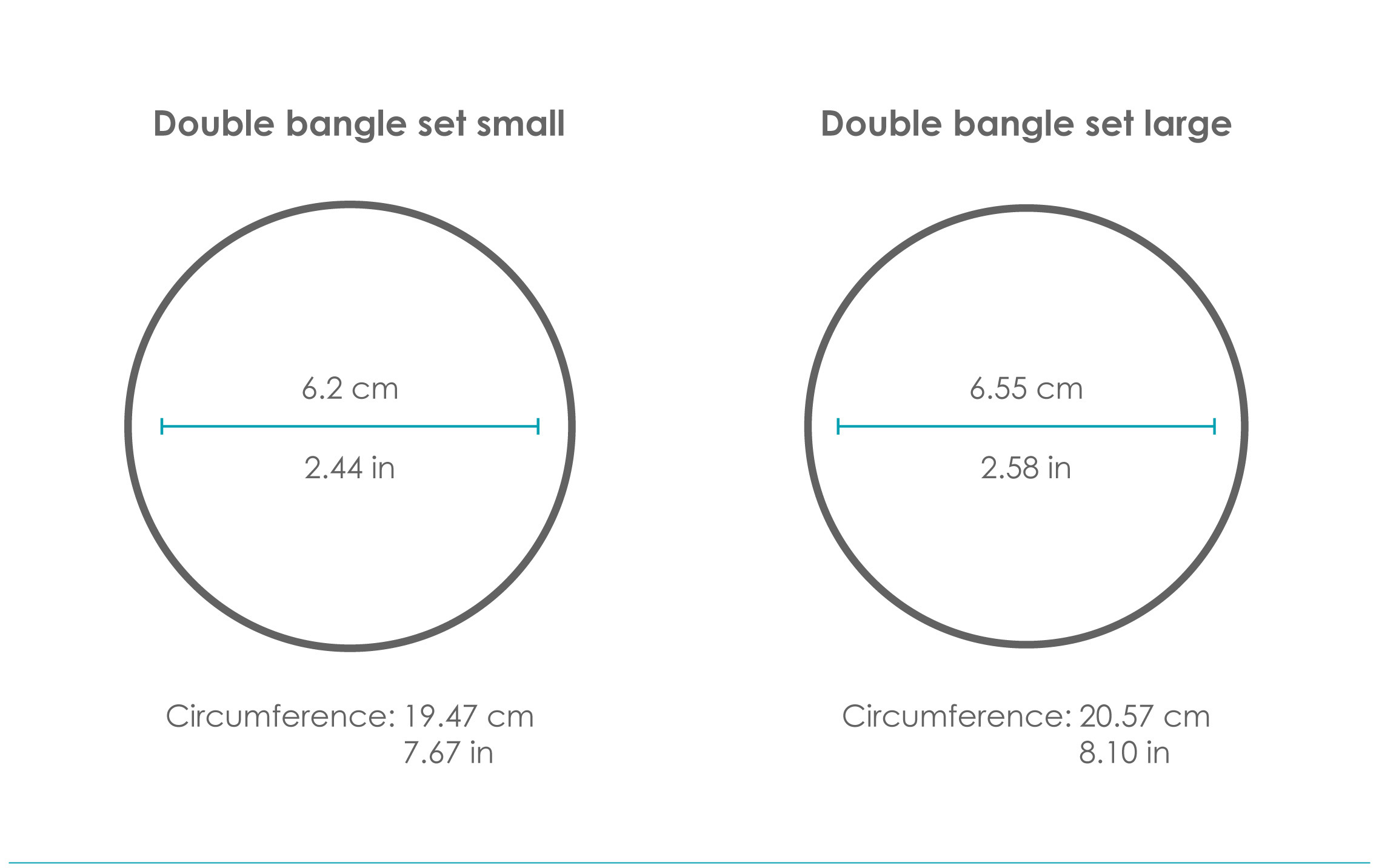 Don Miguel Ruiz is the international bestselling author of The Four Agreements (a New York Times bestseller for over 7 years) The Mastery of Love, The Voice of Knowledge, and The Fifth Agreement (with don Jose Ruiz). He has dedicated his life to sharing the wisdom of the ancient Toltec through his books, lectures, and journeys to sacred sites around the world.Text from The Four Agreements, Copyright © 1997 by Miguel?Angel Ruiz. Reprinted by permission of AmberAllen Publishing, Inc. P.O. Box 6657, San Rafael, CA 94903 USA www.amberallen.com. All rights reserved.
Made with love in our workshop in Bali, Indonesia. Hand-carved in wax, cast in the lost-wax method and finished by hand. Bangle with inspirational writing by Don Miguel Ruiz from the book The Four Agreements. Available in Oxidized Sterling Silver, Antiqued Bronze with clear Nano-Coating, or Brass with clear Nano-Coating.